Green Room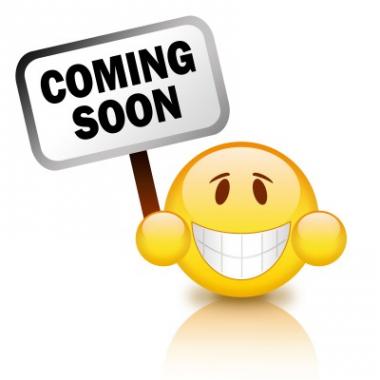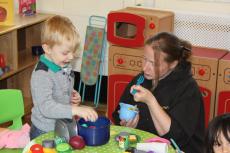 This room is designed on the same basis as room 1 but it is a lot bigger to accommodate 2, 3 and 4 year olds. The team in room 2 are very experienced in working with these age ranges. They understand how best to provide for children at different stages of their development.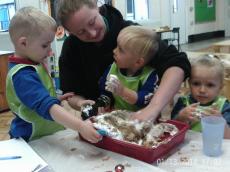 We have a home corner to encourage imaginative play, a quiet book area with comfy cushions and a small hideout to help promote relaxation and reflection, I.T area to help promote life skills and understand the world using technology, messy play area to promote sensory development, a pets corner to name but a few.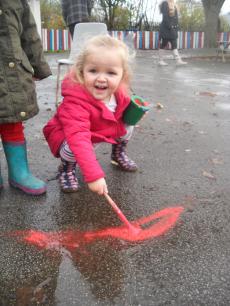 Activities are planned for on a daily basis that will meet the needs of each individual child. All activities are planned so that children are learning through play. Some activities in room 2 may be more structured for the 3 and 4 olds and this will be reflected in the planning structure.