Red Room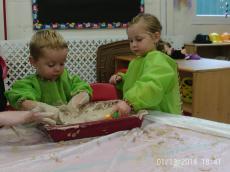 In the play experiences we plan for the children we make sure that children's social relationships are a central focus to help support their growing sense of themselves and to encourage confidence and self-esteem.
We make sure children have lots of opportunities to join in and help them to understand that there are rules for being together with others, always encouraging tolerance and modeling positive ways of treating others.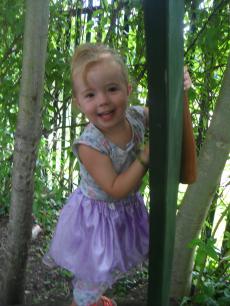 The team in Red Room are very experienced in working with children of this age range (ages 2 - 3). They also understand that parents may need some support especially when first settling in or a chat about their child's development and progress. We encourage open and honest communication with parents so that we can provide the best care for your child.
The room is designed to accommodate all areas of learning and development.

We have a home corner to encourage imaginative play, a quiet book area with comfy cushions to help promote relaxation and reflection, I.T area to help promote life skills and understand the world using technology, messy play area to promote sensory development to name but a few.
Activities are planned for on a daily basis that will meet the needs of each individual child.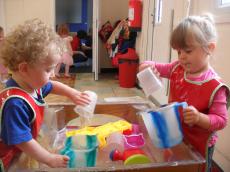 Toddlers are naturally very busy people - They are developing language skills, independence, control over their own bodies, social skills, emotional highs and lows - They keep us very busy!