Playground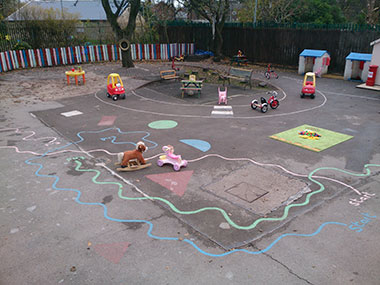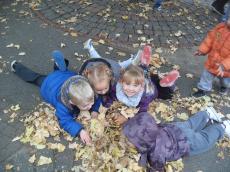 Benefits Of Outdoor Play
Active children are healthy children and outdoor activities are especially healthy for them!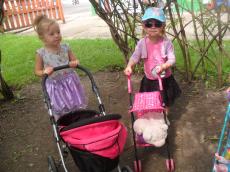 Outdoor play has a wide range of benefits to a child's development and well being - it gives them:

A chance to burn off energy

A chance to "recharge" their energy levels

To interact with and understand the natural world

A chance for more social interaction with peers

A chance to develop their powers of observation and their assessment of risk

More opportunities for being creative and having free play

A chance to build a strong link between physical health and outdoor play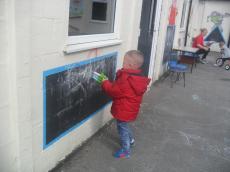 A Natural Experience
Children usually have a "natural attraction" to the outdoors, playing outside, and learning about nature.

Being outside and playing outside is vital to a child's growth, and their physical and mental development; we think it's important to allow and encourage our children to spend lots of time in the natural world.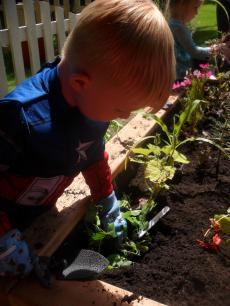 By interacting often with nature, and with other children outside, it can helps to stimulate their curiosity and creativity and also boosts their confidence as they learn new things. We have opportunities to find ladybirds or snails in our bug house, watch the birds feed on the feeders and play with our rabbits.

With a little freedom and independence while outdoors, and a bit of guidance or supervision from an adult, a child can learn a lot and get health benefits from each and every outdoor experience.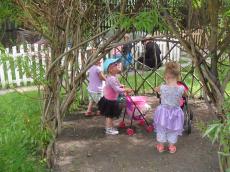 They are able to 'connect' with the outdoors and nature by climbing on trees, logs, lying on the grass, inventing games in our willow den, running or rolling down our mini hill or just digging in the sand or mud!
When children are outside they will find a number of ways to play in natural settings.